Customer Service

We are always on the lookout for contemporary products that are attractive and interesting to a wide audience, making sure that we pay special attention to price and quality...
Welcome to our website
YOVA Products have been available in some countries since 2005.
YOVA Brand is presented by Newfast Industries Co.,Ltd (HK Group companies).
YOVA focus on catering to the needs of sophisticated the world consumers by building form, function and efficiency into each of our products. In response to consumers' growing interest iat home, we continue to develop new function, cutting-edge innovation and intelligent design Products. We also understand that the modern lifestyle leaves little time for home arrangement. That is why our products are designed to help you perform your tasks quickly and effortlessly. YOVA products offer exceptional value by combining desirable features with reasonable prices. And All YOVA products have been tested online and under random inspections. So Choose YOVA is the way choosing quality.YOVA mission is We aim to bring greater happiness to our customers, through our products and services, while continuously enhancing stakeholder value.
History Of YOVA
The company was founded in 2001. From the start NEWFAST has been a typical trade organization with an international focus; we coordinate most of our activities from our HK head office, but we also serve our customers directly from our subsidiary companies in Germany, Thailand,India and China. Our clients can be found in over 20 countries. In recent years the countries we operate in, the assortment, and the company itself have grown rapidly. YOVA is becoming a global actor that is respected by its customers all over the globe.

Our People
The strength of YOVA is, and has always been the creativity and entrepreneurship of our employees. They identify the opportunities in the market and invent new products that allow us to gain... read more

Our Work
To cater the needs of sophisticated the world consumers by building form function and efficiency into our products. read more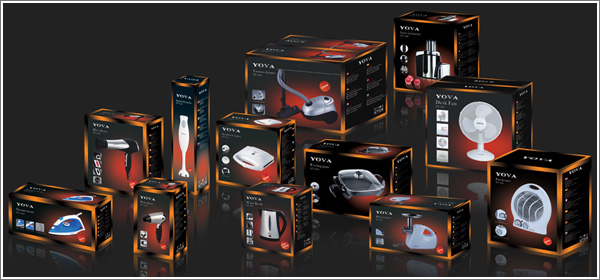 News and Events
1th / January / 2012
YOVA Brand is presented and owned by Newfast Industries Co.,Ltd (HK Group companies). the first shipment is made by T.G.R trading in South Africa.
3th / February / 2012
YOVA reaches agreement for strategy agreement with partners in Saudi Arabia
5th / March / 2012
YOVA offered exclusive sales and stragety partner to Moldova
7th / April / 2012
YOVA signed agreement with Papua New Guinea biggest super market for purchasing YOVA series products
8th / May / 2012
YOVA warmly welcome stragety partner to visit us to negotiation for partner and distributions
9th / May / 2012
YOVA reached agreement for exclusive sales in Sri Lanka.